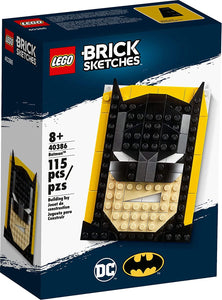 40386 The Batman Sketches (Retired) (New Sealed)
Regular price $19.99 Sale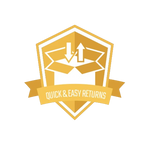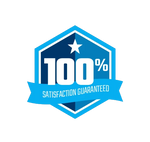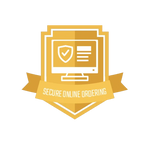 Young LEGO builders and Batman fans will love to build and display this cool, collectible Brick Sketches portrait of the famous crime fighter of GOTHAM CITY.
An awesome gift for kids aged 8 and up, this 115-piece construction set is part of the LEGO Brick Sketches theme, which features collectible, buildable, 3D illustrations of iconic characters on 12x16 baseplates.
Measuring over 5" (13cm) high, 3" (9cm) wide and 1" (3cm) deep, this LEGO Brick Sketches Batman makes an eye-catching addition to any kid's room, whether standing alone or hanging on the wall from the built-in hook.
A great gift for birthdays and holidays, and an impressive addition to any collection of LEGO Brick Sketches character portraits!
Fans of the Caped Crusader can build and display their own LEGO Batman illustration with this LEGO Brick Sketches: Batman Building Set 40386.