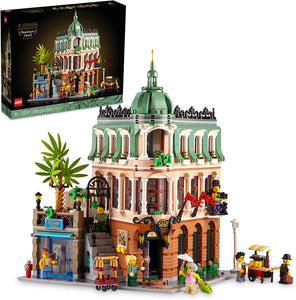 10297 Boutique Hotel
Regular price $249.97 Sale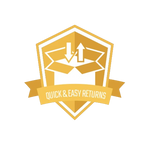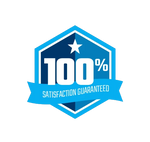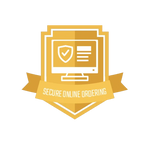 A build for adults – Spend quality time crafting all the details of this LEGO Boutique Hotel. With glamorous  decor, it's a tribute to turn-of-the-century European architecture

Architectural details – With 5 sections, this buildable model features a wealth of design details and triangular geometry, plus highly decorated facades and interior

So much to build – Lose yourself in this hands-on project as you build the hotel's guest rooms, penthouse suite, lobby, terrace and staircase, plusthe neighboring art gallery and coffee cart

Packed with stories – The build is just the start. Have fun discovering all the adventures unfolding within the hotel in this model from the LEGO Modular Buildings collection

Celebrating 15 years of LEGO Modular Buildings – Many adult LEGO builders will appreciate all the fun references to previous modular builds. Try to spot them all.