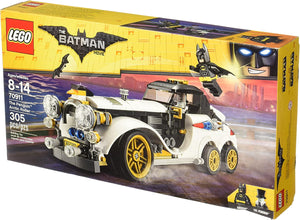 70911 BATMAN MOVIE The Penguin Arctic Roller (Retired) (New Sealed)
Regular price $59.99 Sale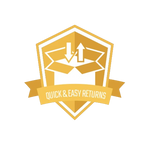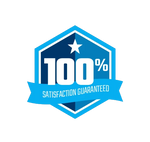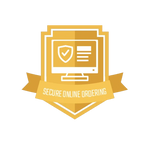 Includes two minifigures: Batman™ and The Penguin™.
The Arctic Roller features a minifigure cockpit with removable roof, six wheels with rubber tires and golden-colored trims, dual spring-loaded shooter, an opening trunk with penguin mini escape pod, fish missile details on either side of the car, penguin-head hood ornament and translucent headlight-style elements.
Press the button on the hood to fire the spring-loaded shooters.
The penguin mini escape pod has an open minifigure cockpit, steering wheel element and penguin details.
Includes Batman's Batarang.
Accessory elements include Batman's cape and new-for-spring-2017 molded utility belt, and the Penguin's collar, top hat and umbrella.
This set offers an age-appropriate build and play experience for ages 8+.
Arctic Roller measures over 2" (7cm) high, 8" (22cm) long and 2" (7cm) wide.