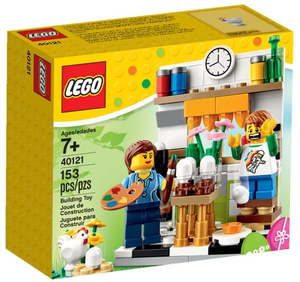 40121 Painting Easter Eggs (Retired) (New Sealed)
Regular price $19.99 Sale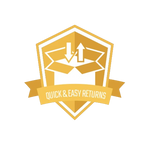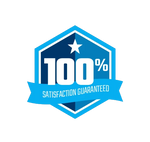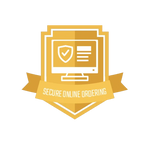 Enjoy seasonal fun in the kitchen with this super LEGO Painting Easter Eggs set. Build the detailed kitchen scene and pretend to paint the Easter eggs using the paintbrush and palette. And dont worry if you drop an eggthe hen in the garden has just laid another one! Includes male and female minifigures with assorted accessories
Features a buildable kitchen scene including an oven, stove, pot, shelves, containers, table and black and white floor tiles, plus assorted elements: a wall clock, coffee machine, jars, eggs, egg cups, broken egg, cookies, flowers and a bottle
Also includes small garden build with a hen plus an egg and flower elements. Accessory elements include a paintbrush and a palette
Pretend to paint the eggs. Drop an egg on the kitchen floor! Collect another freshly-laid egg from the hen in the garden. A perfect Easter gift for LEGO lovers!